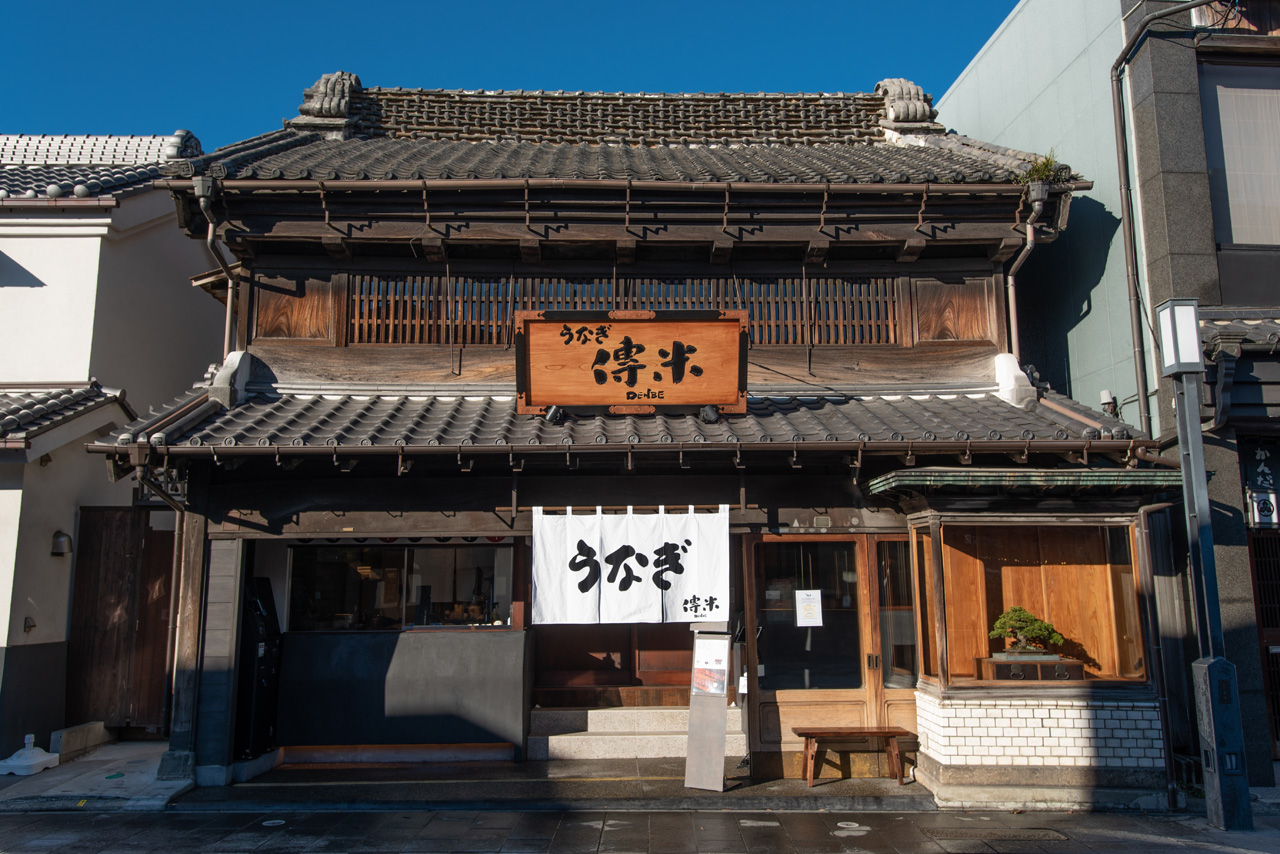 Come relax and enjoy your eels in a quiet space
while feeling the bustle of Kura-dori.
Denbe (傳米)
The Chinese character (Kanji) for rice, "米" reflects the thoughts of our ancestors,
who labored hard to create good quality products.
Hayashiya named this "Denbe" (傳米) out of a desire to connect and communicate rice culture,
Japanese food culture, traditional buildings, and high-quality eels to others.